My Favorite Foods
I love to eat Italian food! Pizzas and pastas are my favorite. Here is a list of my favorite dishes!
Pizza
I love to eat all kinds of pizza! My favorite toppings are jalapenos, chicken, and pineapples. I believe the sweet flavor of the pineapple counteracts the spicy jalapeno. As you know, pizza is made with a dough base with tomato sauce and cheese on top of the bread in that order. Then, toppings of your choice go on top of the cheese and the dish is baked in the oven until completely cooked.
Here are my favorite places to get pizza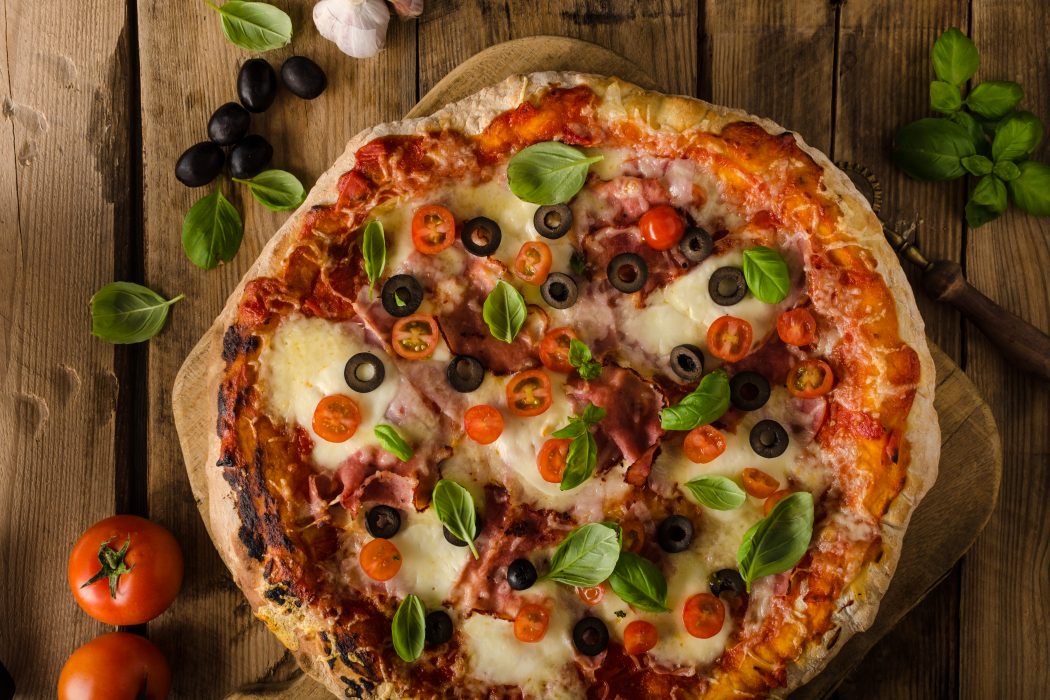 My Recipe for Pizza
Mix milk, eggs, flour, and yeast together in a bowl.
Roll the dough into a flat circle.
Preheat the oven to 375 degrees.
Spread tomato sauce and sprinkle cheese.
Add toppings of your choice.
Put it in the oven and let bake for 17-20 minutes.
Once crust begins to rise and brown and pizza is fully cooked, remove from oven and let your pizza cool.
After it is cooled, cut pizza into 8 slices.
Grab a slice and enjoy!
Remember: Pizza can contain all the food groups making it a balanced meal :)
The tomato sauce provides the fruit catgory.
The cheese provides the dairy category.
The crust provides the grain category.
The toppings can provide the vegetables.
The oils on top of the cheese provide the fats category.